LMS Rising 6th Grade Night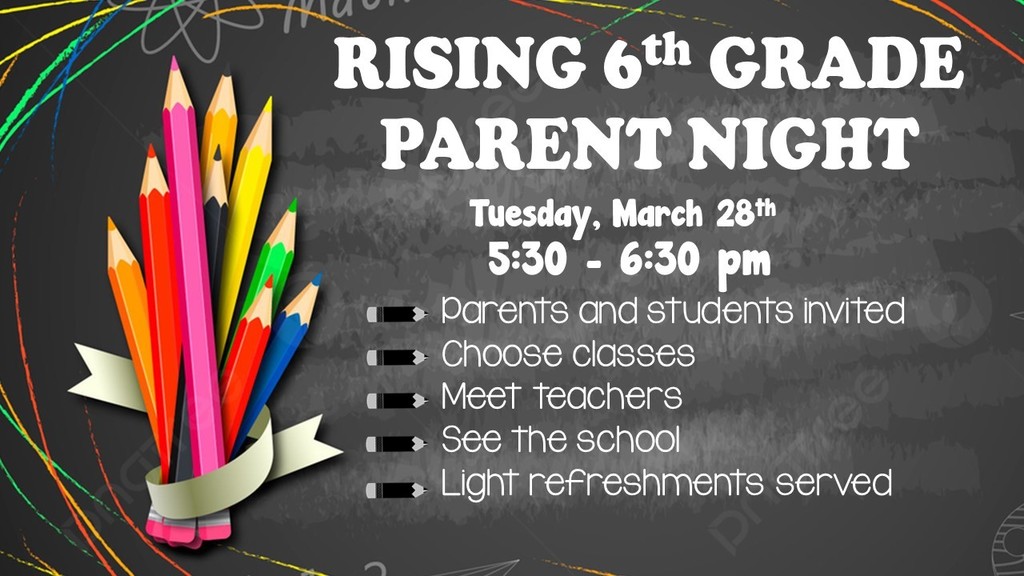 FREE Dinner provided tonight from Flat Rock Baptist Church... Literacy Night at LMS 5pm -6:30pm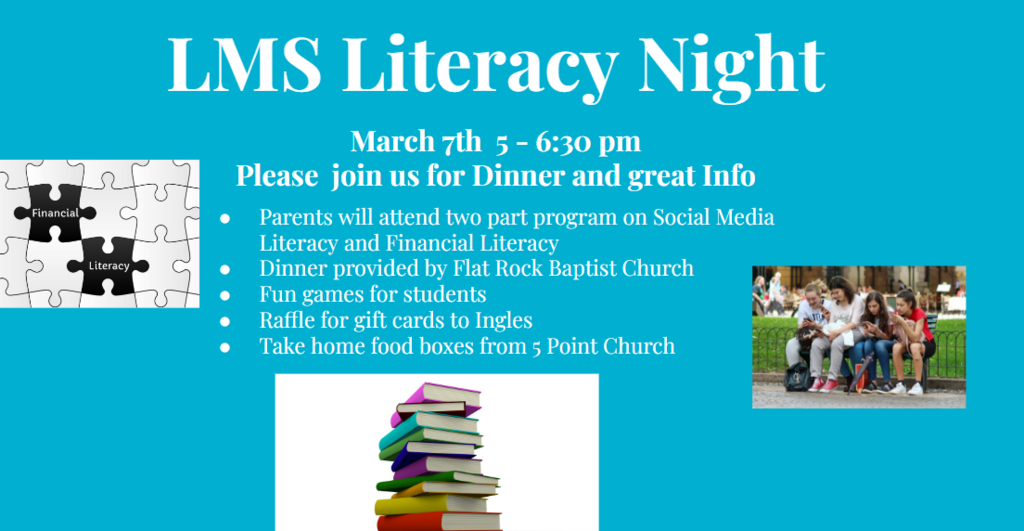 LMS Parents tomorrow night please come join us for a Free Dinner ( from Flat Rock Baptist Church) and Information on Financial and Technology Literacy.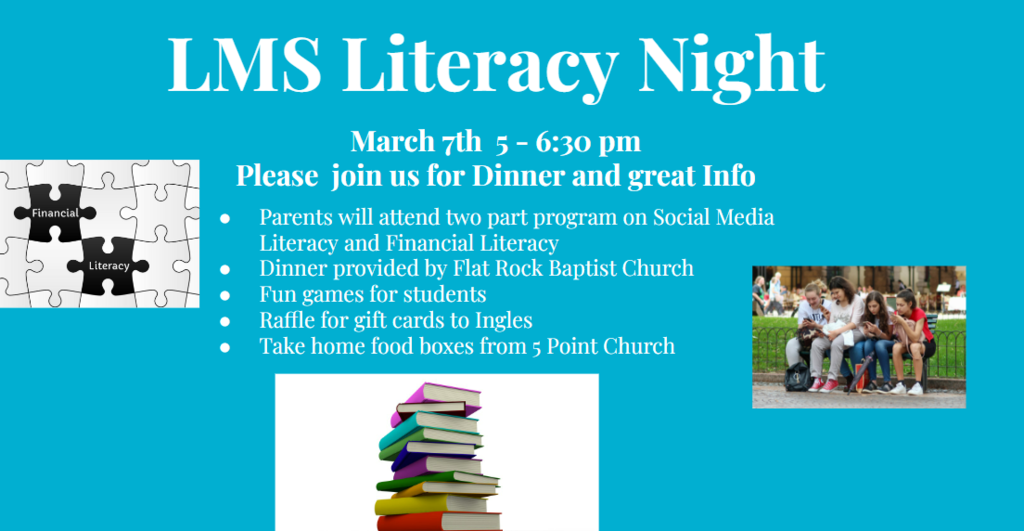 Please come and join us for LMS Literacy Night March 7th 5-6:30pm Dinner will be provided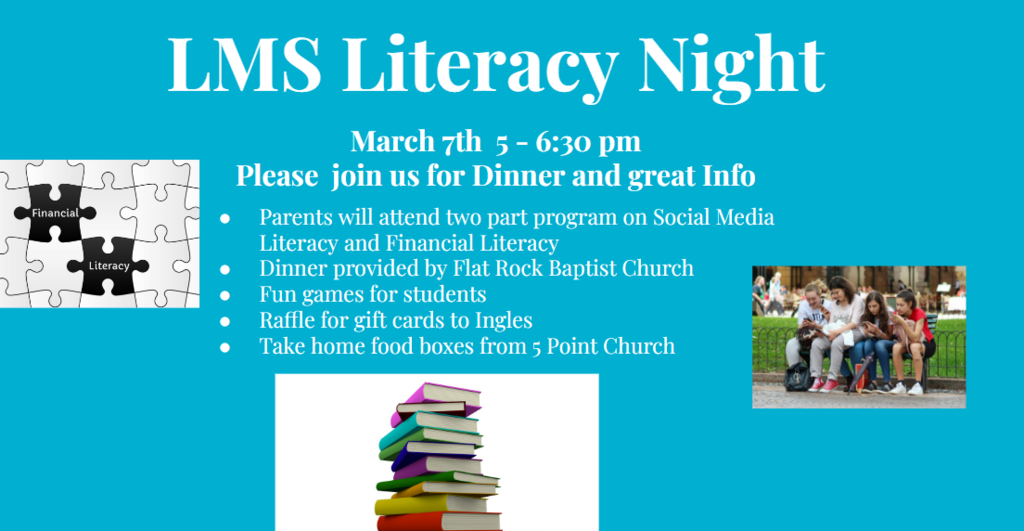 Sweetheart Dance this Friday pickup at 5pm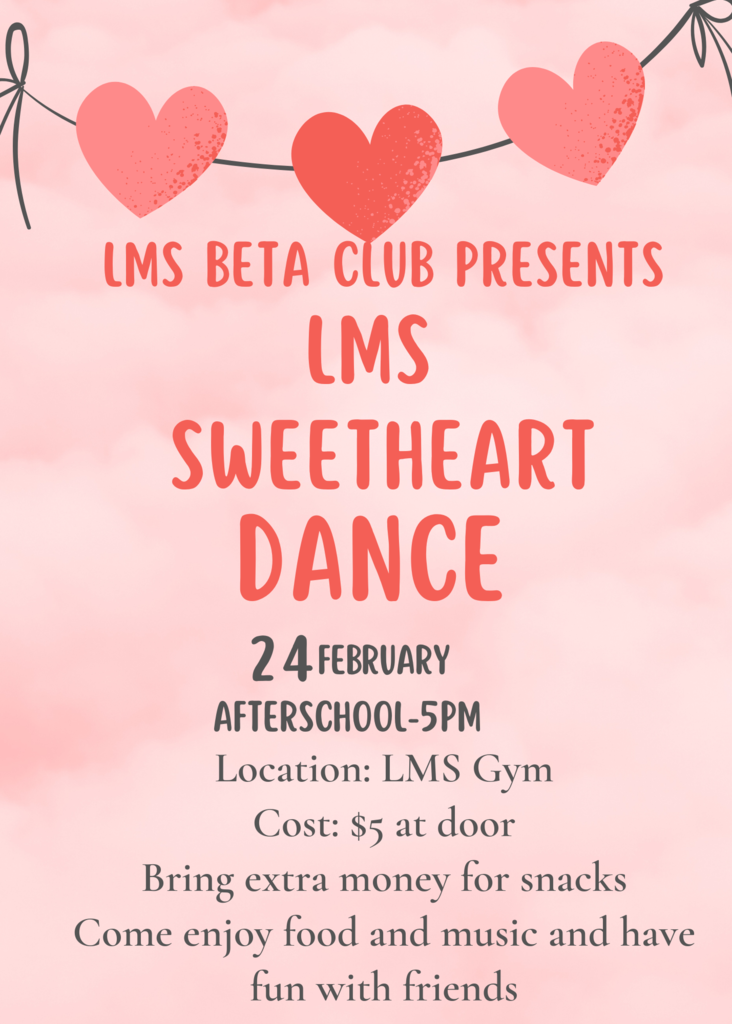 Rising 9th Grade Night LHS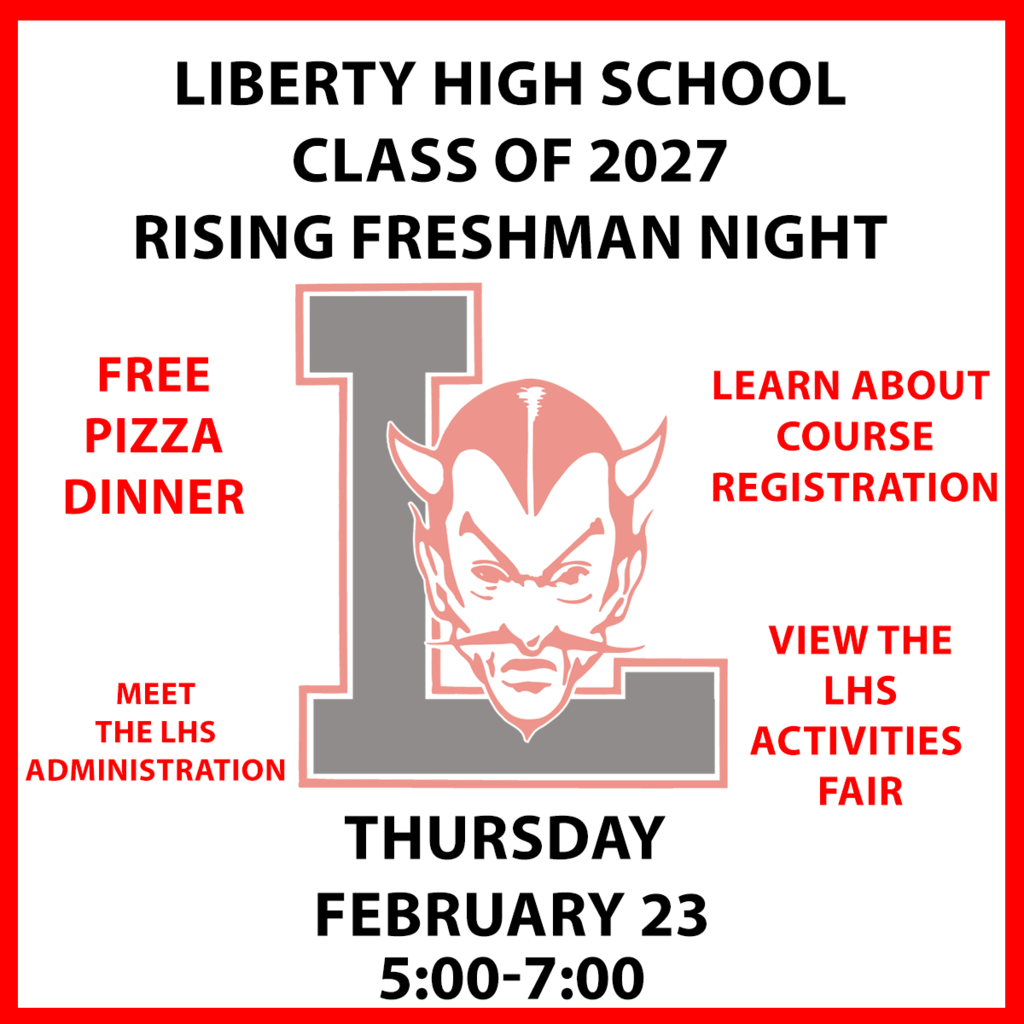 This summer, the School District of Pickens County is excited to be able to host a three-week summer camp from June 5-23, 2023, called ArtsVenture for current 4th - 8th grade students. The camp will focus on the areas of Dance, Vocal Music, Instrumental Music (Strings), Instrumental Music (Band), Theater/Drama, Visual Arts. For more information, click here -
https://bit.ly/3YUDDhe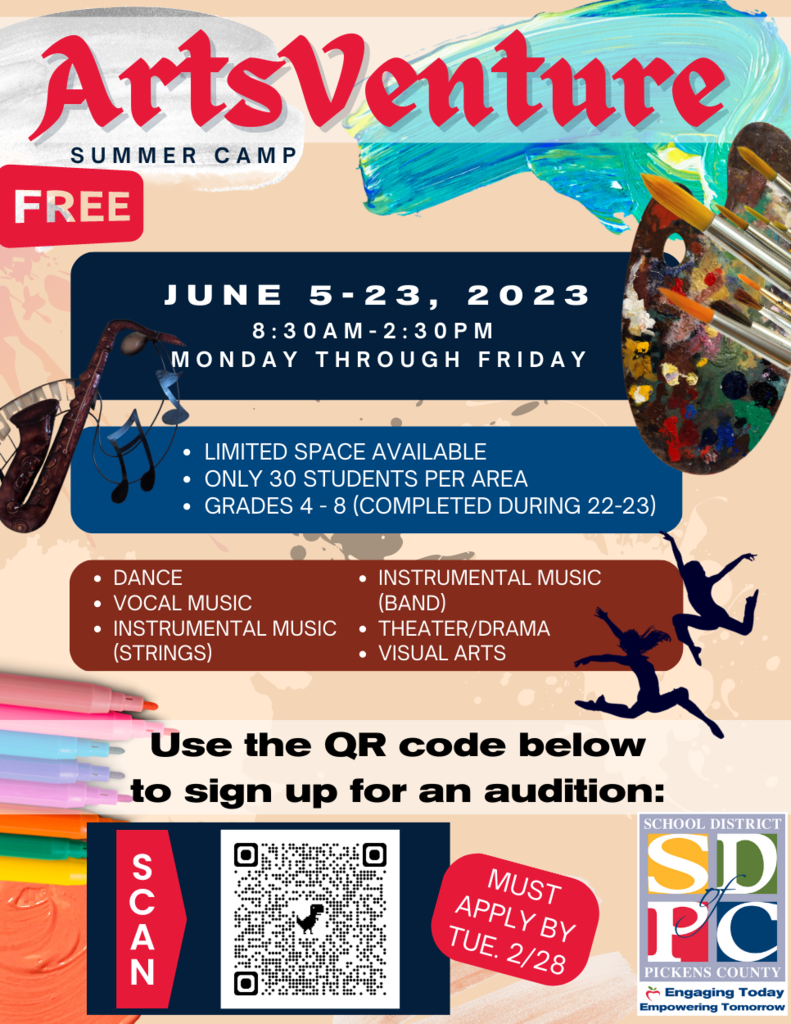 LMS Beta Club Presents " LMS Sweetheart Dance"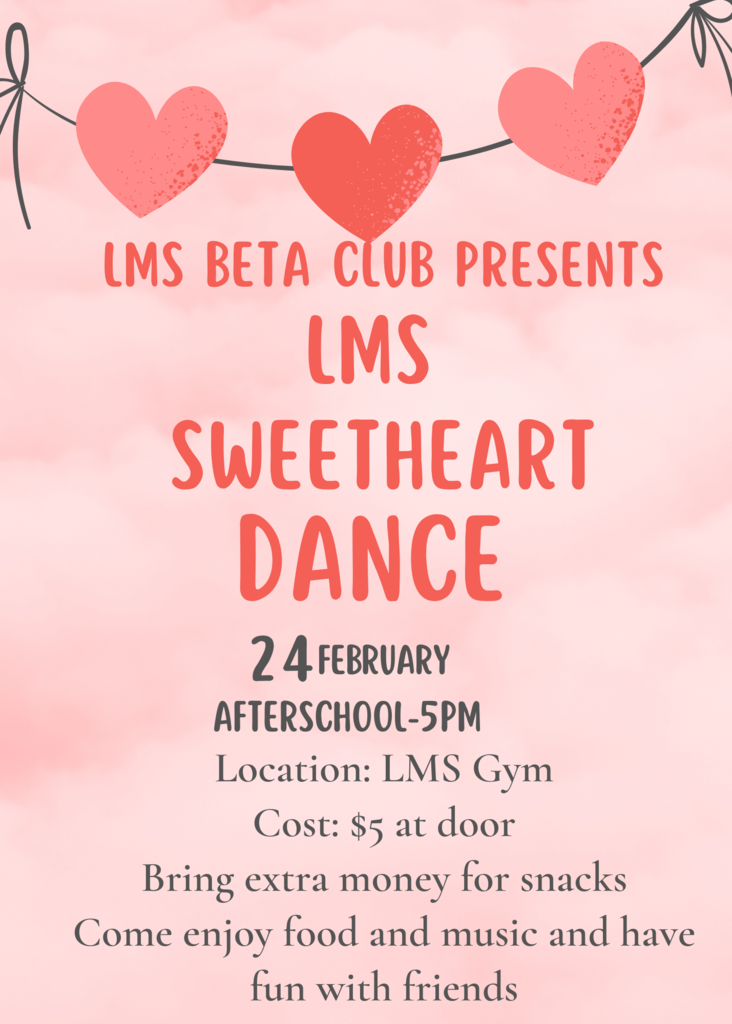 8th Grade students and parents please mark your calendars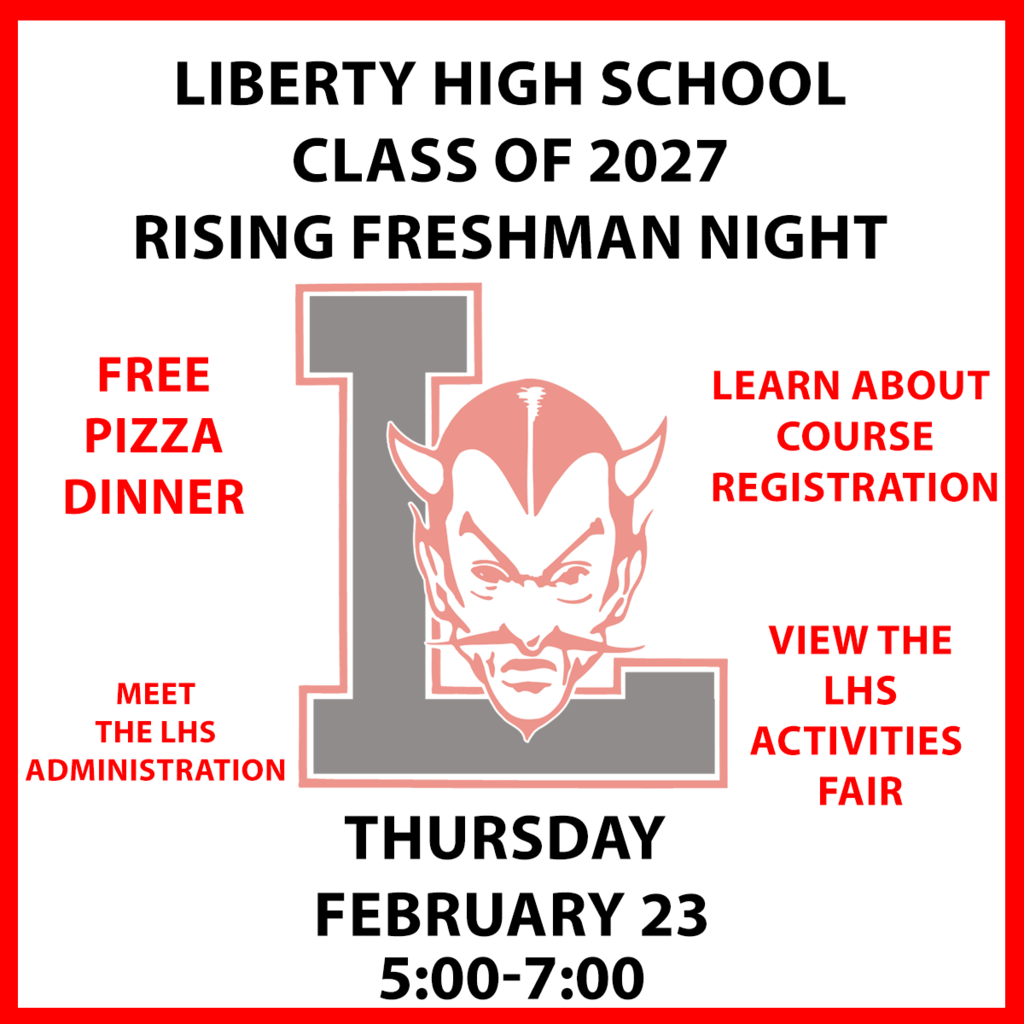 3K and 4K Application Process is Open for the 2023-24 School Year! SDPC is now accepting applications for our 3K and 4K programs for the 2023-24 school year! For more information, please visit our Pre-K website at
www.pickens.k12.sc.us/page/pre-k-information-page
. Note: 5K Registration will begin on January 11.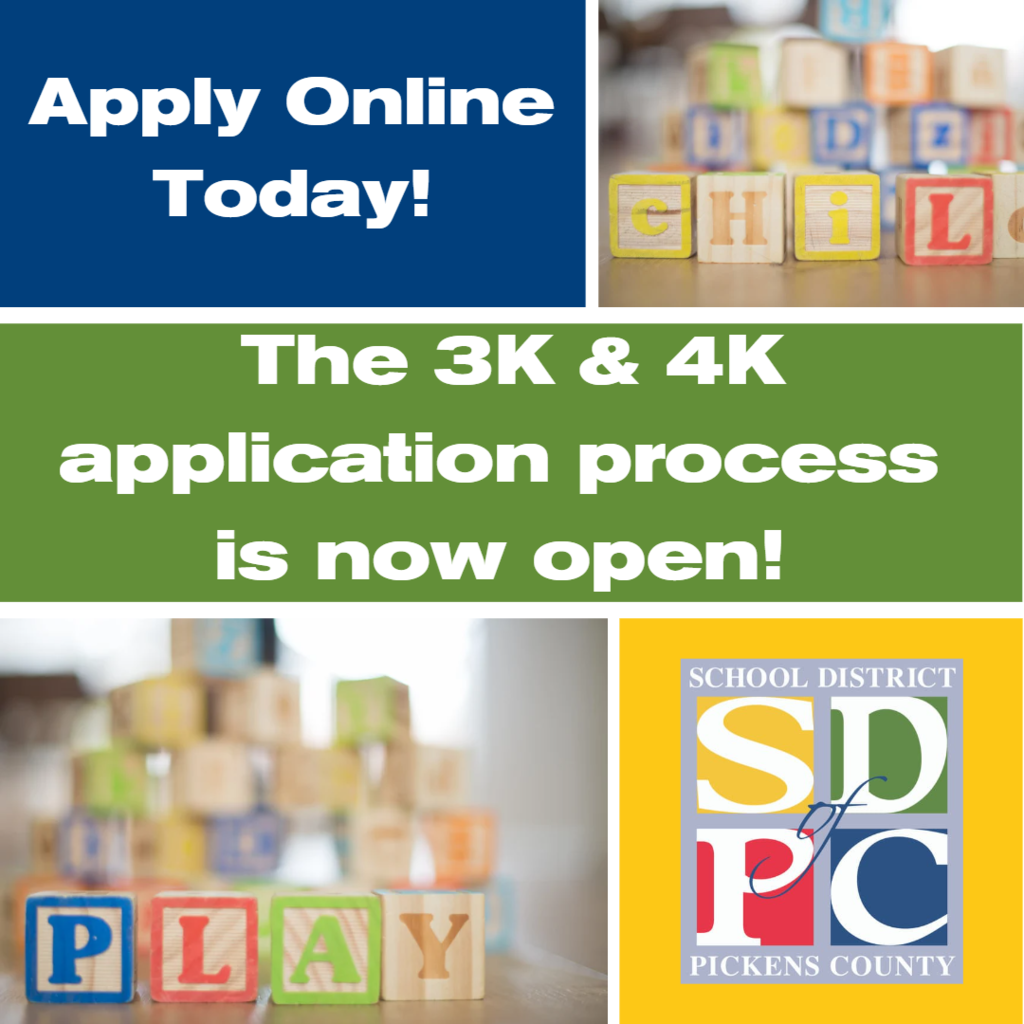 LMS Holiday Dress up Week 12/12-12/16/22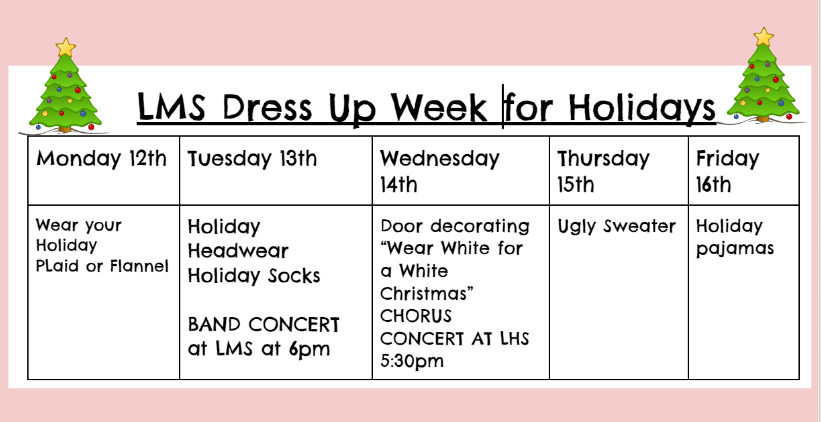 Tonight is Literacy Night at LMS . Join us for some Sweet Tea and Popcorn and learn strategies you can use at home to nurture your student's love for reading . Also the Book Fair will be open for shopping !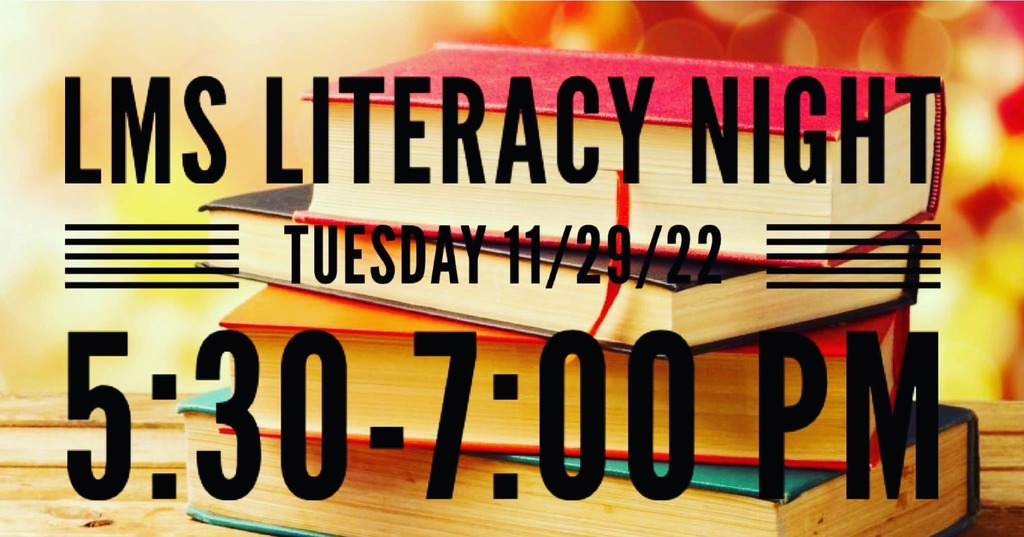 Today is the last day to nominate a teacher in SDPC to participate in the Extra Yard for Teachers challenge. In partnership with Eckrich, the Extra Yard for Teachers is giving teachers the chance to win $1 Million to fund classroom resources! If selected, your teacher will be able to participate in the throw during the Clemson University vs. Miami game on November 19, 2022, where they will be eligible to win $1 million to fund classroom resources. Nominate a teacher today at: bit.ly/3A45Yrk
Congratulations to Ms. Howard for being recognized as our first Pizza Inn Teacher Recognition winner! The Pizza Inn of Pickens came by yesterday with a basket of goodies for her and her students. Great job Mrs. Howard!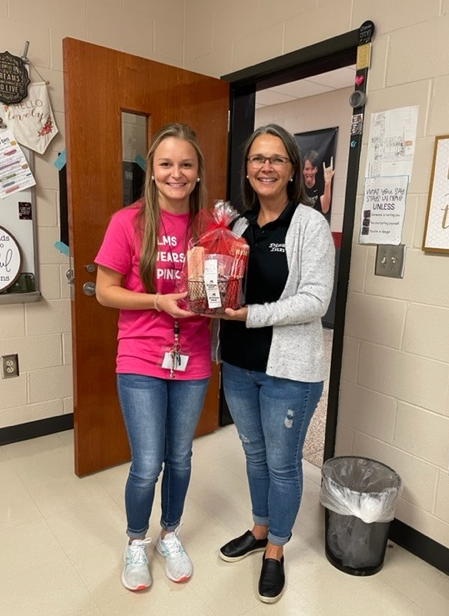 Open House at CTC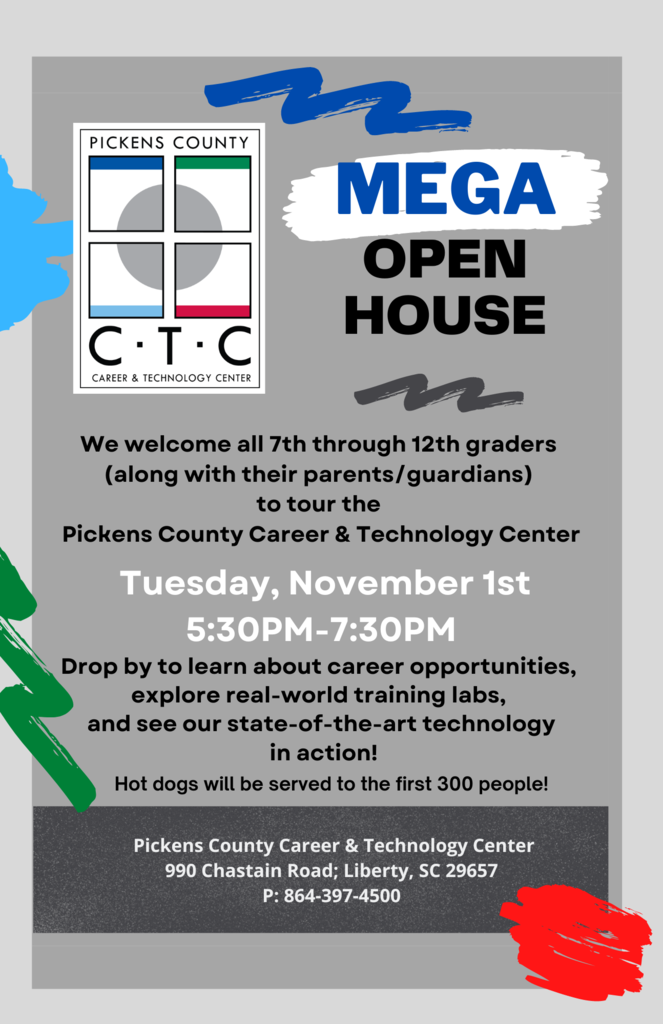 Join us Friday afternoon as the town of Liberty celebrates the Liberty High School Homecoming with a parade, followed by the game! We hope to see you there.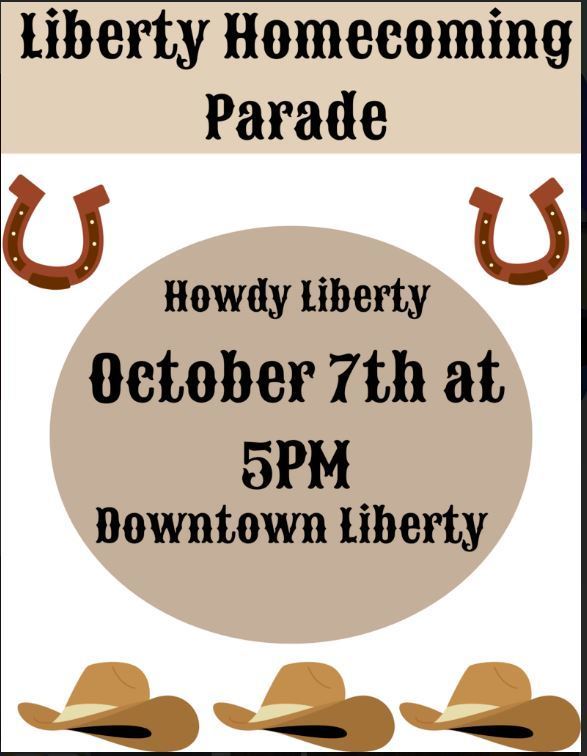 Congratulations to the Liberty Middle School volleyball team! They brought home ANOTHER WIN against Starr-Iva Middle last night. We are so proud of how these girls on the court AND academically. They are true student athletes. They are amazing!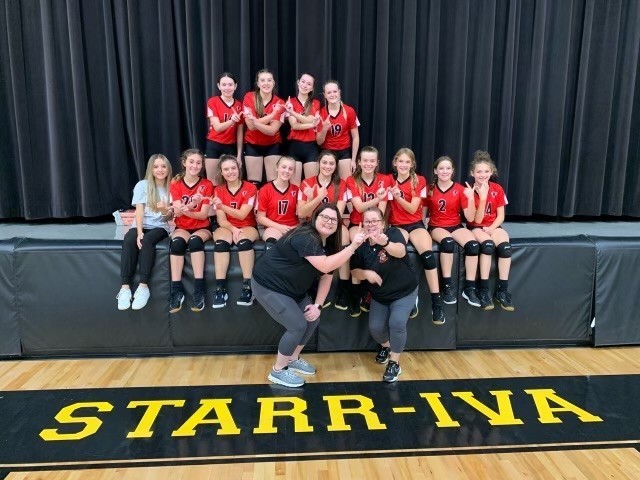 Another game, another WIN! This time the Lady Falcons brought home a WIN against Palmetto Middle. The volleyball team will play again this Wednesday, October 6th at Starr Iva.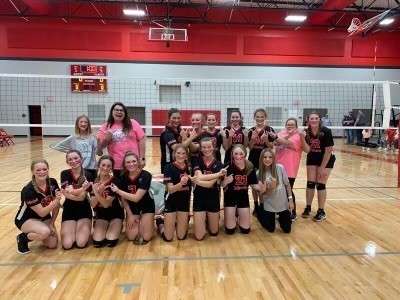 Congratulations to the Liberty Middle School Volleyball Team! They swept Dacusville Middle in just three on Wednesday, September 21st. Well done, ladies!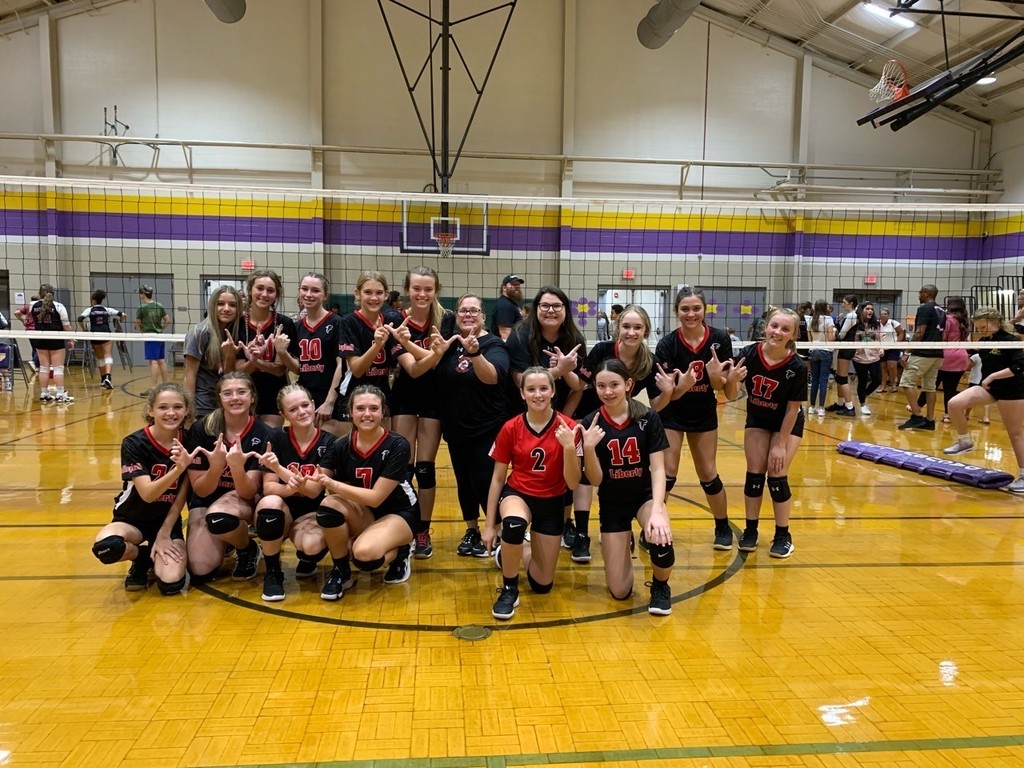 August Lunch Menu 2022