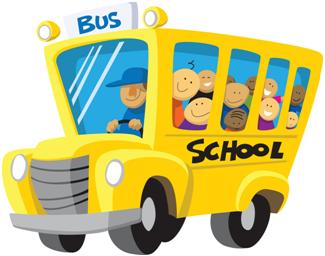 Arrival to School
The campus is open each school day at 7:30 AM. Students will report to and remain in the designated holding areas until the 7:55 AM. dismissal, at which time the teachers will dismiss students to their respective classes.
Dismissal from School
School dismisses at 3:10 PM. At the conclusion of the school day, the following procedures are followed:
· Students with messages from parents or guardians will be called to the office to pick up their message.
· Walkers/Car riders will be dismissed by administration.
· Bus riders will report to the bus holding area to wait on their respective bus to arrive.
Car riders should be picked up in the traffic circle at the front of the campus.
Any student leaving campus after dismissal must remain off campus unless he/she checks through the office and obtains a hall pass.
Bus Information
If your child rides the bus and he/she has not been picked up for school or has not arrived home after school at the expected times, please feel free to call the LMS office to inquire between the hours of 7:30 AM - 4:00 PM. All calls after 4:00 PM should be directed to the Liberty Bus Office at 397-1178.
Mrs. Traci Painter is the transportation supervisor.
Approximately 250 LMS students enjoy the privilege of using the SDPC transportation system. LMS has fourteen buses that serve our students on a daily basis, including our students with special needs. Students who ride SDPC buses report to the bus holding areas upon dismissal to board their bus.
All route information may be obtained by calling the LMS office or by contacting the Liberty area bus supervisor, Lura Kelley at 397-1178.
Special Note: Any student who wishes to ride a bus and is not a regular rider, must provide a parental note to the LMS administration for approval before being allowed to ride the bus.