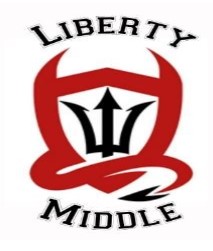 BRAND NEW LINK FOR NEW 2022-2023
PRE-PARTICIPATION PAPERWORK
This is the paperwork for ALL LMS and LHS athletes. Both parent and athlete must set up an account. Valid after April 1, 2023 for the 2023-2024 Athletic Season - Physical Evaluation Form available in the LMS front office, your team coach or from Coach Gibson. Click the Big Teams/Planet High School Athlete Link to complete your athlete's paperwork.
Overview
Athletics play an important part in the life of Pickens County's secondary schools. Young people learn a great deal from their participation in interscholastic athletics. Lessons in sportsmanship, teamwork, competition and how to win and lose gracefully are stressed in our athletic programs. Athletics also help the individual student develop a healthy self-concept as well as a healthy body. Athletic competition adds to school spirit and helps students--spectators as well as participants--develop pride in their school. In our district, the opportunity to participate in a wide variety of student-selected activities is a vital part of our students' educational experience.
Middle and high school students throughout the district can choose to participate in many sports. While not all sports are available in all schools, each school does offer a variety of athletic activities for each student to consider.

To view a particular school's athletic program, please click Teams to the left.
Forms
All student-athletes must agree to abide by the athletic code of conduct and must submit to a physical examination before participating. Home schooled students who wish to participate in sports have to fill out an additional form. Each form is available for download below.

HARD COPIES OF REQUIRED PAPERWORK
These Forms are to be completed on the Big Teams/Planet High School Athlete Link
Athletic Physical (must be completed by a medical doctor)

Accident Insurance Information/ Online Link www.studentinsurance-kk.com

Click "

Enroll Now"

For additional assistance call 1-855-742-3135 Option 2
Athletic Insurance
The School District of Pickens County is providing a supplemental accidental insurance policy for student-athletes through K-12 Student Accident Insurance. This is an excess policy, which means you must first file your claim with your primary insurance company. After the primary company has completed the claim, you must then file with the school policy. If you do not have primary insurance then this excess policy becomes the primary policy. This excess policy is a schedule policy, which means it does not pay 100% of all charges.
Claims Instructions
Go to www.studentinsurance-kk.com

In case of accident, notify the school immediately. Secure a claim form from the school.

The claim form must be submitted within 90 days from the date of accident.

Treatment must commence within 90 days from the date of accident.

Attach itemized bills from the doctor or medical provider showing treatment, dates of treatment and charges.

NO ADDITIONAL CLAIM FORM IS NECESSARY for other bills related to this accident. Please note the claim number or name of student, school district and date of accident on all bills and correspondence.

Recommendation: Keep copies of all correspondence.

All benefits will be paid directly to the Medical Providers involved, unless paid receipts accompany the bills.
If you have any questions, call the claims department toll-free at (855)742-3135.
Resources and Links
NCAA Eligibility Center--Roadmap to Initial Eligibility